[The Uncommon Creatives] Interview with Three Goats owner, Gabriel Holden.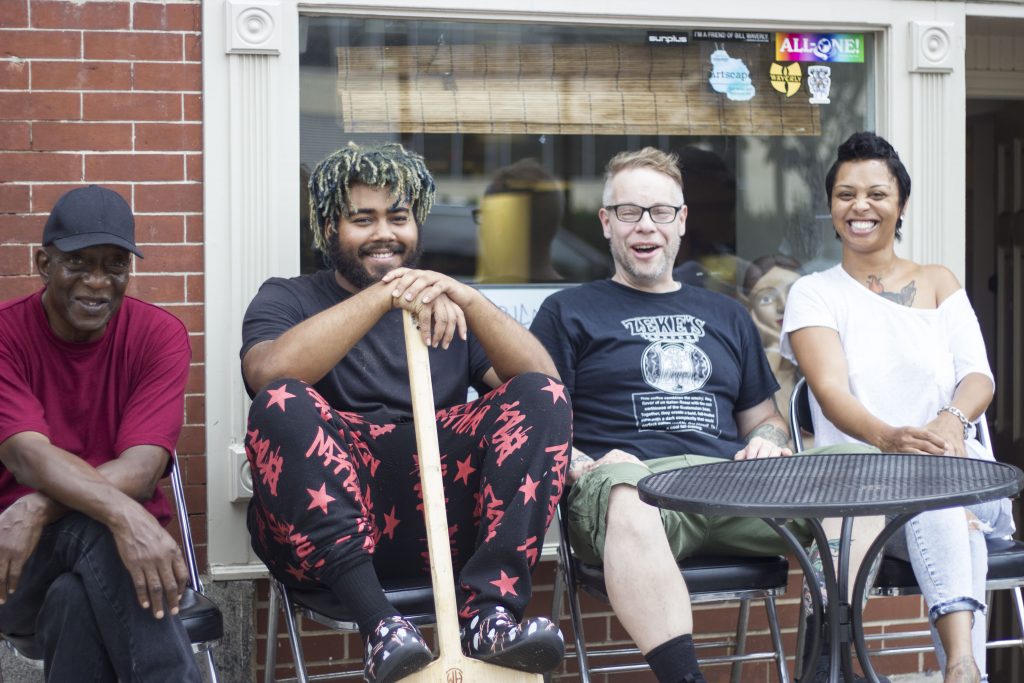 I always watch television shows that have that one eatery where everyone goes to hang out, the staff to customer relationship is always super friendly, and it appears as if the food is out of this world. I've wondered if there are any real food establishments that give you that same vibe. Well, I found that vibe in Midtown Baltimore. One day I was at work and my coworkers were eating some delicious jerk chicken. I forgot what I was eating, but I know that it wasn't as good as what they were devouring. I asked where they got the food from and they said in unison " Three Goats."
I was intrigued by the name, but that definitely didn't stop me from going there eventually. One day I got out of class and I was hungry but also tired of eating at the same places, so I went to Three Goats. I got a warm-hearted welcome from the entire staff, and from that point, I knew that the relationship would blossom. I ordered the "fish & chips." For those who don't know of that dish, it's just pieces of fried fish with a side of fresh-cut French fries. This became the dish that I was known for buying; I buy it every time I go to visit.
During my visits, I developed a relationship with, not only the staff but with the business owner, Gabriel Holden. I knew that he and his business were a gem to the community when he was eager to have copies of the UB Post (a college newspaper that I write for) in his place of business for people to read. Every time I visit Three Goats, there is always a conversation going on about helping the students and the community.
Three Goats offers a tasteful menu of mixed-cultured food with vegan options as well, making their business more desirable to the population of the area.
I recently sat down for an interview with Holden. For those who want to know more about this evolving business, read below.
Interview: Gabriel Holden X Shae McCoy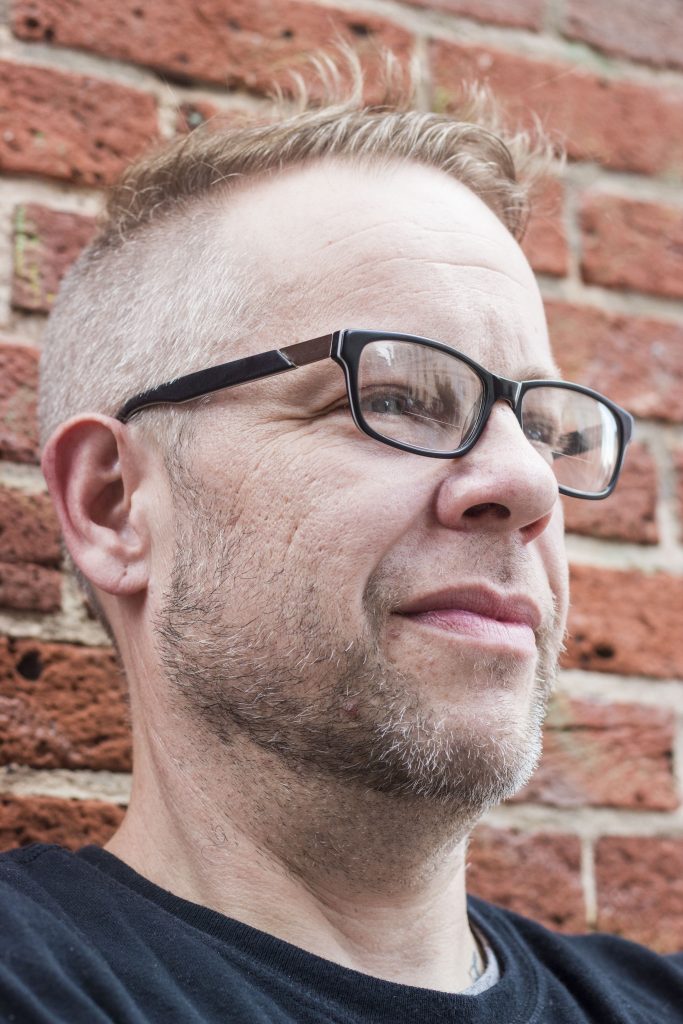 G.H: Oh, my name is Gabriel Holden. I am a chef and, uh, one of the employee-owners at Three Goats.
S.M: Okay, and what type of cuisine is Three Goats known for?
G.H: I guess it could be best described as Afro, Latino, Caribbean, and Soul Food.
S.M: Okay. What is your top selling item on the menu?
G.H: Pop's Jerk Chicken, without a doubt!
S.M: Why is that?
G.H: It's delicious! –
S.M:(LAUGHS)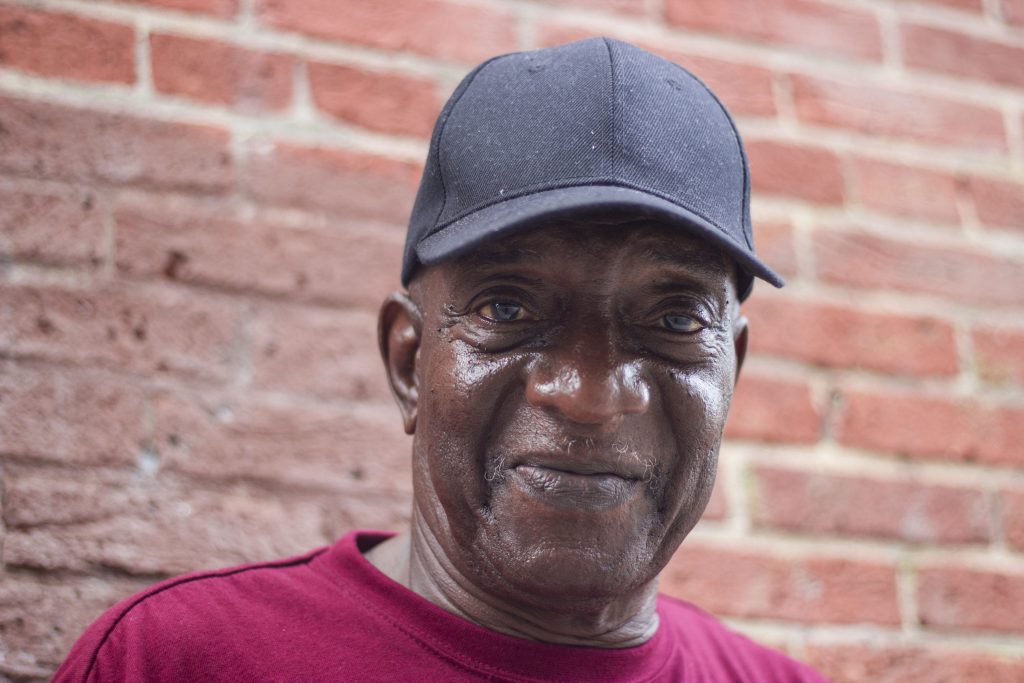 G.H: Pop takes quite a bit of care, it takes him two days to get every piece of chicken ready –
S.M: Mmm.
G.H: You know, so it's worth it.
S.M: Cool. Alright, next question. Who came up with the restaurant name and what's the history behind it?
G.H: Well, we all came up with the name. Originally, we were going to be called Chupie's Chicken and Tacos, but for various reasons, we had to change that. So, Chupie is short for Chupacabra and I was just kind of, you know we were all, as a group, bouncing around names. Tres Cabras, which is Three Goats in Spanish-
S.M: OH?!
G.H: and so, uh, one of the other chefs asked what that meant, and I said, "Three Goats" and we were all like "oh, we like that", and that's literally how we came up with it…I wish it was a better story.
S.M:(LAUGHS) No, it's okay. Um and how long have you been in business?
G.H: We've been here, at this location, since January 28th–
S.M: Okay.
G.H: Of 2018.
S.M: Alright, and what made you choose this area for your business?
G.H:Well, the building owner thought that the neighborhood needed an injection of life and he said it was getting a little boring and hard to breathe around the neighborhood, so he asked if we were interested in doing what I've done on the West Coast here, and we said sure, so long as you're gonna make it so that we can establish ourselves in the neighborhood and, you know, everyone knows we're not leaving. He said sure, you know and –
S.M: What did you do on the West Coast?
G.H: Umm, I was…I was a chef. I worked at various Viet – I worked mainly at Vietnamese places and South East Asian places and what not, so I learned how to run a kitchen in Vietnamese.
S.M: That's dope. Alright, umm, I think I have one more… What is your typical customer like?
G.H: Our typical customer is a student and, generally, they are happy and very appreciative that we're here and we actually provide, and you know, our cheap prices, which are geared towards the students. Umm and then secondary to that would be, you know, an office worker. But primarily we're here for the students.
S.M: Okay. And umm, what direction do you see your business going in the next, I'll say, three years?
G.H: That's a good question because I've actually…that's something I've been thinking of a lot recently, you know, and umm, I guess within the next three years we definitely want to expand because we want our business model of, uh, cheap, natural food to be expanded in underserved communities, not just here in MT. Vernon. We wanna move to, like, the hood. So, expansion, that's the next thing for our food products and our actual physical locations.
S.M: So, you feel like you wanna move to a place where, usually, people can't access good food for a cheap price?
G.H: Yes, absolutely because resource allocation is one of the biggest issues that we have in this city and the world, you know? And, inner-city neighborhoods really provide everything from culture to personnel for our urban landscape, in the most underserved areas, you know. And it's almost sinful. So that's one of the things that we wanna do. We wanna introduce people to what we do and also let people know that, hey, good food doesn't have to be a bougie, social status symbol. That's our biggest thing. We wanna keep the poverty food that we grew up with, you know –
(distant talk in the background)
– okay yeah, we wanna have the integrity around everything, you know. Let people know that this isn't bougie, this is just how you should eat.
S.M: Alright…I think that's all. I think they were really good questions too.
G.H: Awesome.
S.M: Alright.
Where to find out more about Three Goats:
Instagram- @ThreeGoatsBaltimore